Mayor's Christmas Tree Ornament
Mayor's Christmas Tree Ornament
Since 1981 Mayor's Christmas Tree Ornaments have been sold to help in raising money for the Mayor's Christmas Tree Fund.  From 1981 through 1986, the designs of the Mayor's Christmas Tree commemorative ornaments came from the Hallmark ornament line and were revised in limited editions with the Mayor's Christmas Tree inscription.  Since 1987, each ornament has been an original, designed by Hallmark artists and creative staff and made from the wood of the previous year's Mayor's Christmas Tree.  Proceeds from the purchase of these commemorative ornaments benefit the Mayor's Christmas Tree Fund, a Kansas City charity since 1908, that benefits thousands of Kansas City's less fortunate each year.
2019 Ornament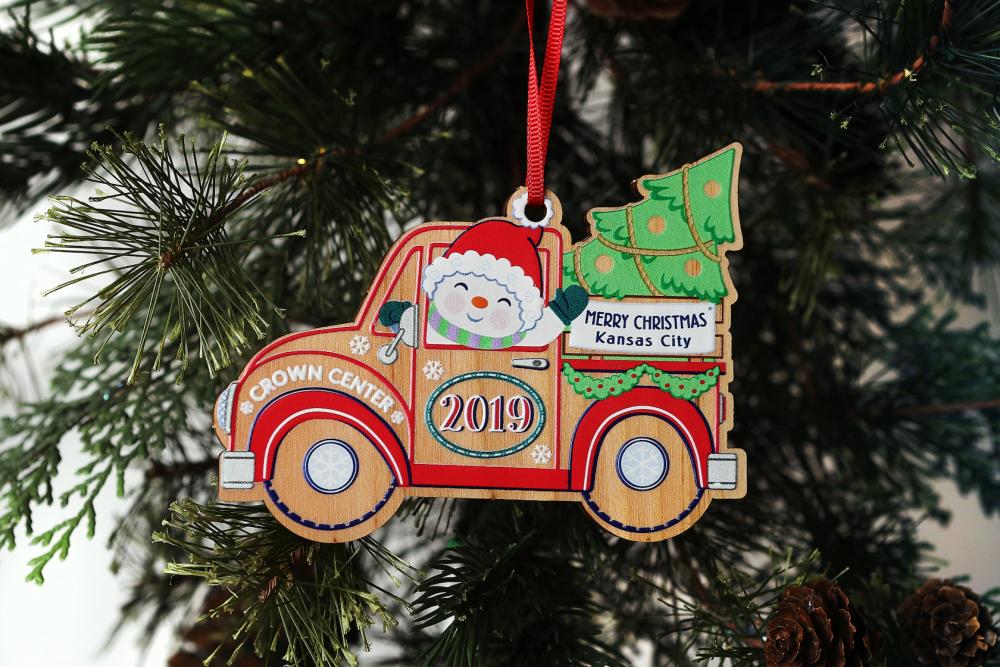 The 2019 ornament, "Here Comes Christmas!," was designed by Hallmark Keepsake Artist Tammy Haddix.  Ornaments are now on sale, either in person or by phone.  Orders being shipped may be called in to Crown Center Customer Service at 816-274-7251.  Limit of 8 ornaments per purchase and per shipped order.
FedEx shipping anywhere in the continental United States is $9.95 per order of up to $100.00.
Ornaments From Prior Years
View the photo gallery below for those ornaments from prior years that are still available for purchase.